Visual Studio 2022, .NET 6 & NET 7 support
The Most Comprehensive UI Library of .NET MAUI Controls
Kickstart your cross-platform application development and modernize legacy projects with Telerik's best-in-class UI suite of .NET MAUI components! Code once and build native applications for Windows, macOS, Android and iOS.
Latest News
We're happy to announce the latest Telerik UI for .NET MAUI release, which brings new components - Toolbar, ImageEditor, Accordion, SignaturePad, ProgressBar, new DataGrid feature - Frozen/Pinned Columns, day 0 support for .NET 7 and numerous bug fixes. Thanks to our close collaboration with Microsoft, we've been able to keep this promise since GA!
For version details, visit the
Telerik UI for .NET MAUI Release History
Boost Your Cross-Platform App Development with 50+ .NET MAUI Components
Go with the Most Comprehensive .NET MAUI UI Library
Telerik UI for .NET MAUI offers a wide range of 50+ controls to enable your cross-platform development of native Windows, macOS, Android and iOS applications. Plus, our regular releases ensure your .NET MAUI library will keep growing. For upcoming releases information, visit our Roadmap.
Save Months in UI Development with One Suite for Any Scenario
The UI suite will offer all the .NET MAUI components you will ever need for building modern-looking and high-performance multi-platform app UI, enabling you to shorten development time and focus on your application's business logic.
Desktop Is a First-Class Citizen

—

and Now You Can Target macOS
For the first time, .NET devs can build for macOS using C# without any extra effort! And Telerik UI for .NET MAUI helps you easily create apps with outstanding UI and UX across all supported mobile & desktop platforms.
Get Superior Performance & Advanced UI Capabilities
Build your next .NET MAUI application with feature-rich and customizable UI controls that integrate seamlessly into your project and come with advanced UI virtualization, fast loading and countless other features.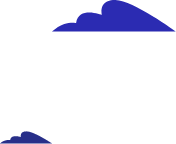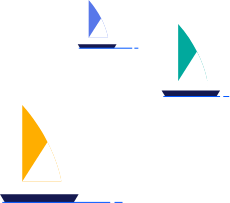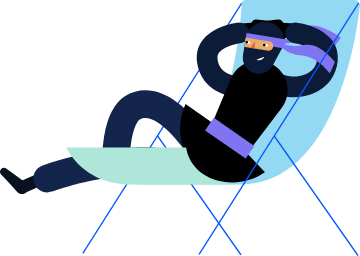 ---

Explore our .NET MAUI Controls:
Telerik UI for .NET MAUI Key Features
One Codebase for Cross-Platform Development
Whether you are looking to develop native mobile or desktop apps, our support for Android, iOS, Windows and macOS enables you to deploy your cross-platform application from a shared codebase in no time-using just C# and XAML!
Powerful Document Processing Libraries
With Telerik Document Processing Libraries built for .NET, you can easily import, export, create, manipulate and convert XSLX, DOCX, PDF and more file formats in your .NET MAUI application, without the need to use Microsoft Office Interop.
Continually Growing with Frequent Releases
The Telerik UI for .NET MAUI follows the Microsoft release cadence and with each frequent update, we release new components, enhancements and features. Thanks to our close work with Microsoft, Telerik offered day-zero support for .NET MAUI.
Award-Winning Support: 97%+ Customer Satisfaction
Take advantage of our award-winning support - head out to our public forums, feedback portal or contact the engineers behind Telerik UI for .NET MAUI directly by submitting a support ticket!
Great Learning Resources: Docs, Blogs, Videos
A vast array of learning resources to give you a running start with your cross-platform app development, including sample applications, live streaming, weekly technology insights and more.
Awards
Greatness—it's one thing to say you have it, but it means more when others recognize it. Telerik is proud to hold the following industry awards.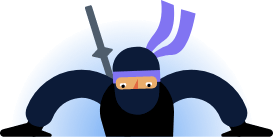 .NET MAUI Demo Applications by Telerik
Demo apps for Windows, macOS, Android and iOS that demonstrate the capabilities of Telerik UI for .NET MAUI. Download them and get a hands on experience with the product. Review the source code available for every example.
.NET MAUI Controls Showcase
This application demonstrates the variety of .NET MAUI controls available in the component suite and includes demos of some of their highlighted features.
Crypto Tracker App
The Crypto Tracker demo is a real time crypto tracker application built with the Telerik UI for .NET MAUI controls, showcasing changes in cryptocurrency prices.. In this demo, you can see in action the .NET MAUI ListView, Charts and TabView, along with other controls.
Flexible Packaging Tailored to Your Needs
You can buy Telerik UI for .NET MAUI individually or as a part of the DevCraft bundle. If you want to be covered for all .NET and JavaScript technologies or need a reporting, mocking or testing solution, the DevCraft bundles offers the most value for money—and the most power.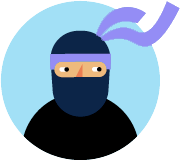 Buy Telerik UI for .NET MAUI
Buy the most comprehensive .NET MAUI library to build sleek and performant multi-platform app UI for Windows, macOS, Android and iOS.
See Pricing
Starting at $899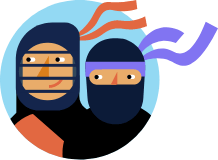 Buy DevCraft Bundle
Get the complete bundle of .NET controls, JavaScript components, reporting, automated testing and productivity tools.
See Pricing
Starting at $1,299
What's New with Telerik UI for .NET MAUI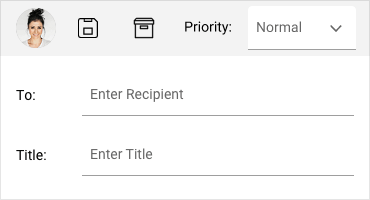 New Control: .NET MAUI Toolbar
This highly modifiable control is used for the implementation of tool and button strips, used in most desktop and mobile applications.
New Control: .NET MAUI Image Editor
This powerful control offers UI to help you easily visualize, edit and save images in your desktop or mobile applications.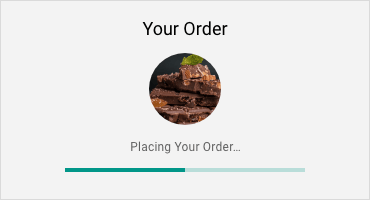 New Control: .NET MAUI ProgressBar
This UI control is designed to indicate the progress of a long-running operation, such as data loading or a multi-step user action.
Latest News, Updates & Resources
Getting Started
Resources
Community